Gate Operators
Residential Gate Opener Repairs and Replacement San Antonio
and Houston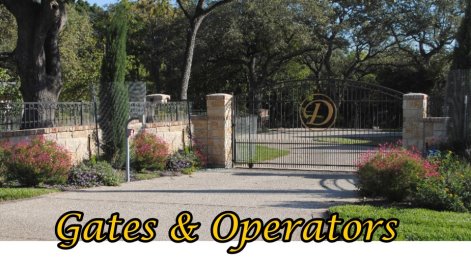 Buzz County Wide Fence Services specializes in all types of gates that not only look beautiful but are built to last! Read more why you should choose Buzz County Wide Fence Services as your fence and gate builder. Automatic driveway gates are your first defence against unwanted intruders.



Contact BUZZ COUNTY WIDE FENCE SERVICES to customize the gate option that best suits your individual needs. We specialize in all types of residential gates that are not only beaufiful but add value and security at an affordable price!
Buzz County Wide Fence services and repairs products manufactured by all major gate manufacturers.