Ornamental Iron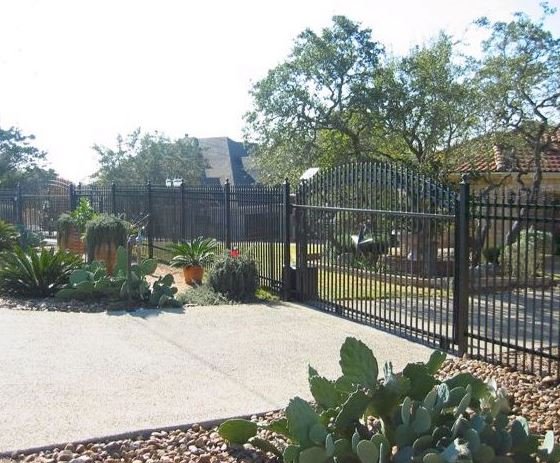 Decorative iron railings and fence systems combine steadfast strength, beauty, and durability. Buzz County Wide Fence Services offers premium exterior power coat finishes that will eliminate virtually all maintenance concerns. Whether your needs are for residential, multi-family, or ranch, Buzz County Wide Fence Services has the perfect railing or fence products for the job.

FEATURES OF OUR ORNMENTAL IRON INCLUDE:
Welded using MiG welders to greatly eliminate rust
Use of premium primers to reduce rust
Top quality paints with UV protection
We recommend powder coated finishes for longer protection
All work primed and painted to customer's specifications
Custom styles and designs available
Up to 20 years' limited warranty on SOME fencing
Puppy Pickets Available



"Please accept this letter of recommendation ...
Larry promptly returned my phone call the same day (two other companies did not). The following day, Larry accommodated by scheduling by meeting me at the property and reviewing options. Larry was on site daily ... My wife and I are extremely pleased with the outcome of the project.
Thomas V. Stinson, Air National Guard